Need an Uber / Lyft-like app
for your taxi business? Consider it Developed!
Advantages of apps like Uber
Apps similar to Uber represent a digital layer of popular economic activity known as on-demand economy. This commercial model gives a set of advantages over the traditional economy and attracts more than $57 billion in spending annually.
Accessibility
The most important advantage of on-demand business model, which made Uber and Lyft so popular, is a high accessibility of riding services. You can get a cab with minimum effort from your side, no matter what device you're using.
Development of taxi booking gets you closer to your customers, so you could fulfill their demand immediately.
Сost saving
Taxi apps like Lyft and Uber can be built on top of existing infrastructure and provide a flexible transition period so you could gradually reduce your spendings on call centers and car maintenance.
Statistics
Ride-sharing app allows you to grow your business more naturally, scaling it in accordance with existing demand and previously gathered statistical data.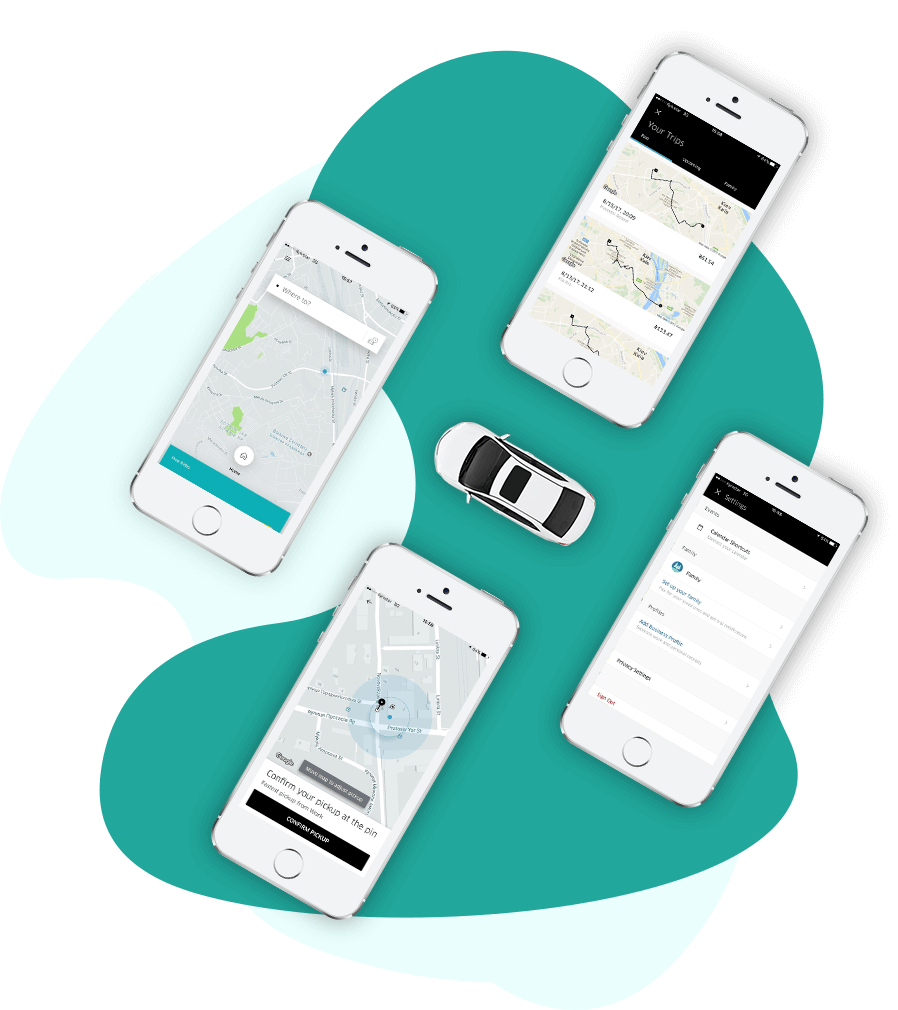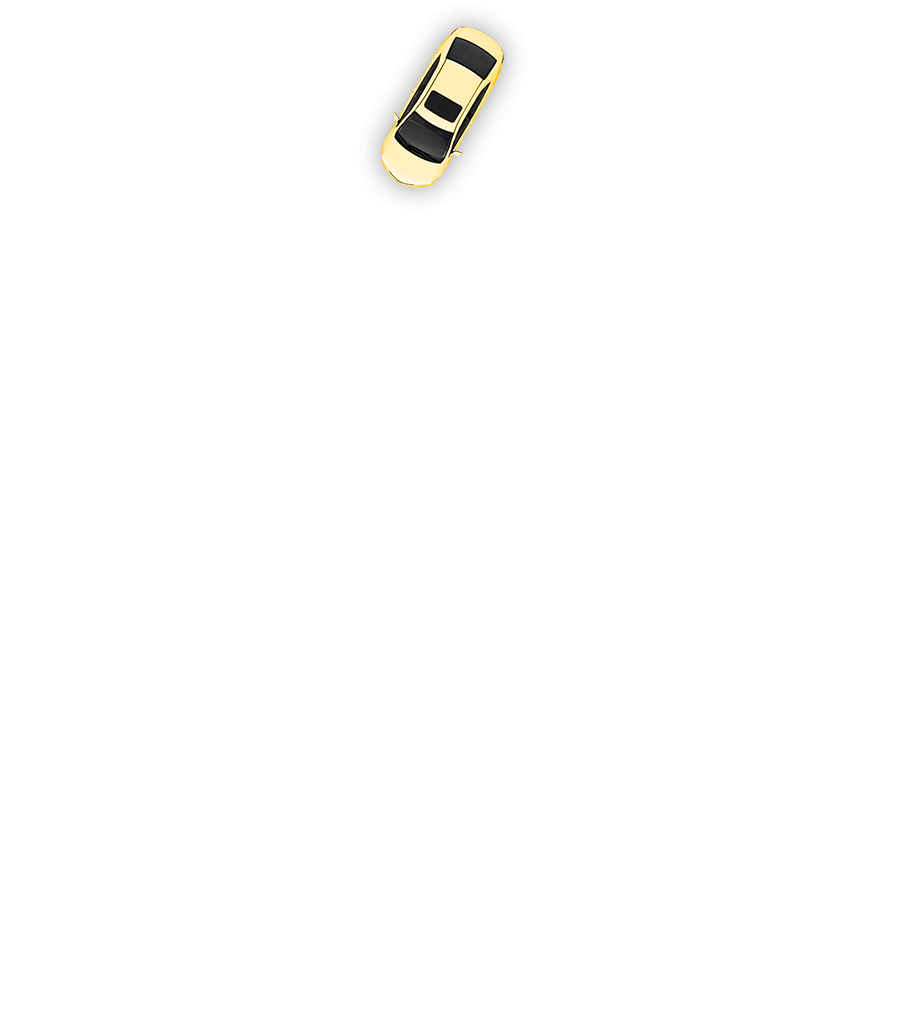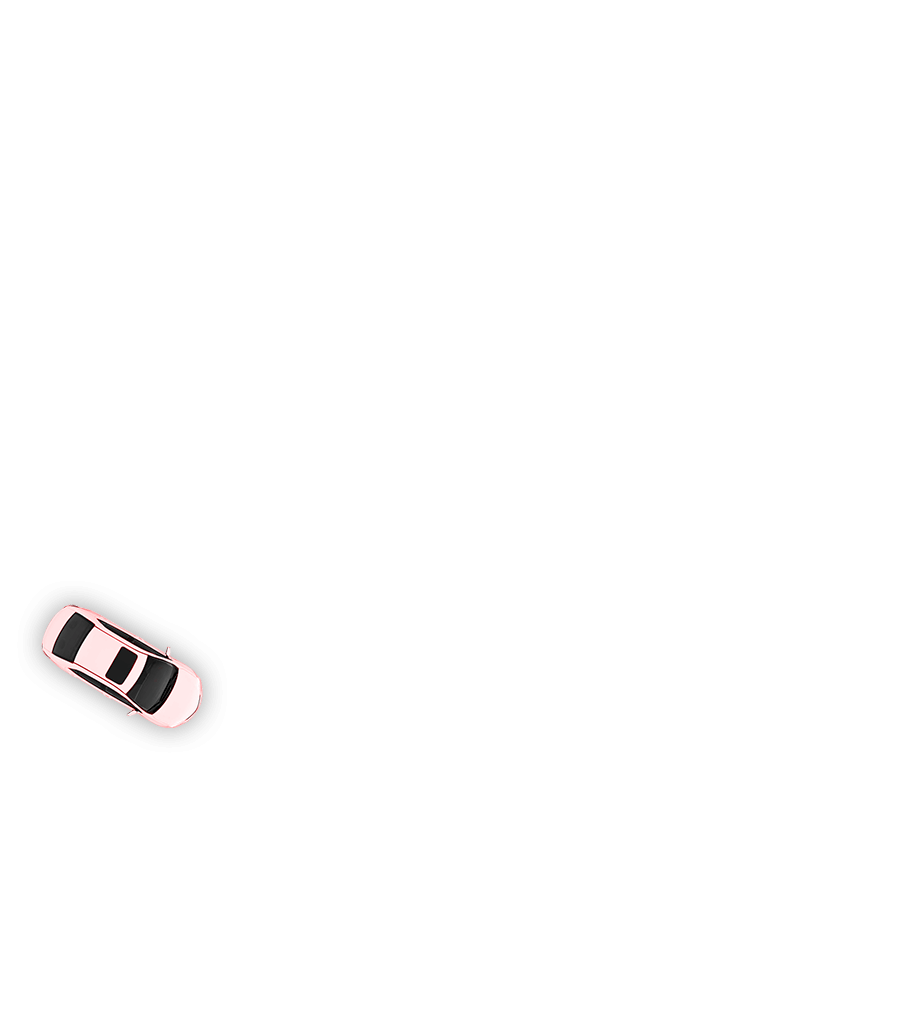 Features of Taxi Booking App
The key to success of top taxi apps lies in simplicity. We'll develop your app with one goal in mind: provide a ride for a minimum number of clicks.
All the features, modules and UI/UX of your app for taxi service should serve a single purpose: make a taxi booking process as easy as possible.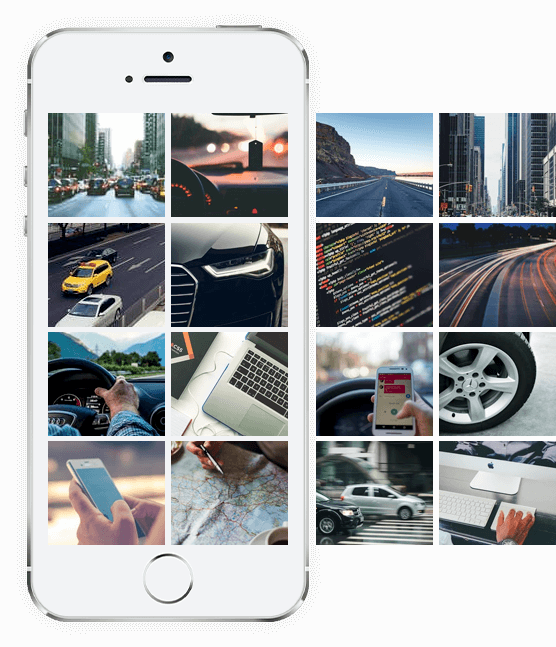 Geolocation

It eliminates the need to manually write the destination address.

Real-time cab tracking

Facilitates navigation around the city and reduces the number of calls between driver and passenger made to locate each other.

Fare calculator

Eliminates those embarrassing bargains and negotiations with drivers.

Cab type selection

It reduces the time for order processing.

User registration

Now you can deliver all marketing campaigns, discounts and promotions automatically, without user involvement.

Card payment processing

Automated billing process saves time and secures both your customers and drivers.
FAQ
How much does Uber-like app cost to develop?
The average budget for development of Uber-like apps varies between $80 to $200 thousands. The price can differ depending on the OS platform and the number of additional features you want to integrate.
For instance, the price for simple cab booking website with the map can be as low as $10k. Meanwhile, mobile development of a 100% uber app clone will cost above $200k.
Can you make a cross platform mobile app?
No, and we are strongly advising you not to do so! Even simple cross-platform apps are subject to unexpected malfunctions and experience significant performance loss. The development of cross-platform solution also affects the design and customization possibilities.
Meanwhile, you'll still need to spend extra time to code individual plug-ins for each OS that will know how to communicate with geolocation module inside iOS and Android devices.
What payment methods can you integrate into my mobile app clone?
We can integrate any payment gateway as long as it has an open API to communicate with your app: starting from well-known PayPal or Stripe and ending with local payment systems that process MasterCard and VISA credit cards.
How does communication between drivers and passengers will be handled?
There are many technologies and formats of communication made by taxi app developers. We can integrate any possible format you'd like. It could be offline or online chat, direct calls or a messaging service.
Can you make one mobile app both for drivers and passengers?
Yes, but it won't reduce your development budget significantly. Such clone mobile application will still need the same set of back-end functions in order to process passenger request and driver calculations.
How to Create an App Like Uber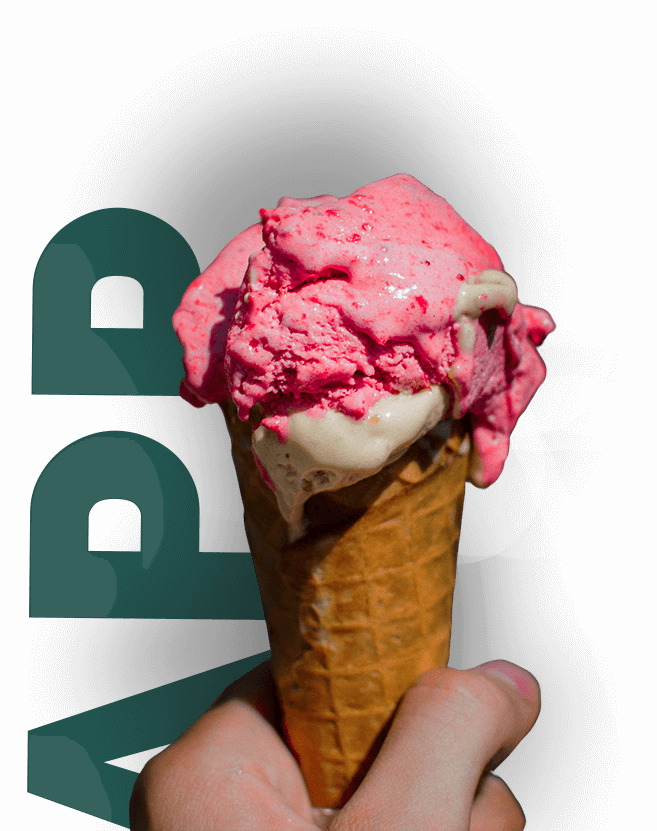 We can develop an Uber clone app of any complexity. But the truth is that there is no need to buy taxi app that is completely similar to Uber or Lyft.
There are more than dozen Uber clones for iOS and Android devices, so if you'd like to succeed it's required to make an app that stands out on the market.
Therefore, we always adapt mobile apps to local culture and integrate only those features that will work for your business goals.
Get a Quote
We'll provide a quote for development of taxi app with a set of features optimized for your business needs.